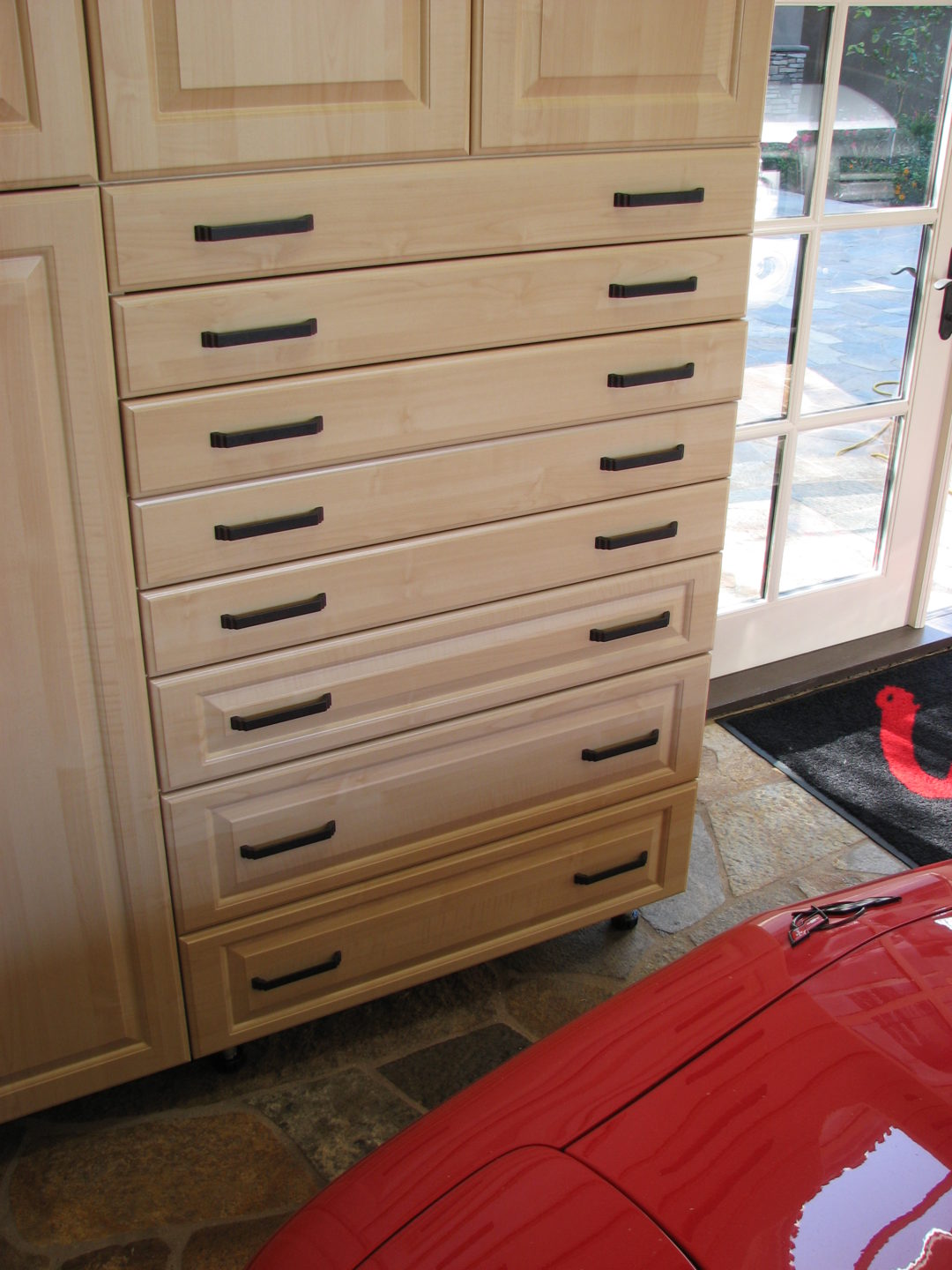 You Know That You Need a Custom Garage Storage System When:
You can't get your cars in the garage, find that tool you know you have or get at the picnic or holiday decorations because they are buried behind all that stuff.
CALL US at 1-800-256-1966 to schedule an appointment. We can come out and design a layout for your garage cabinetry with functionality, easy access, and great looks. We'll leave you with a full set of plans, pricing, and timing for the project. This usually takes between 1 and 2 hours, depending on the scope of work.
Or we can come out and measure your garage one day and email you the drawings and quote the next day. This can be done under one hour.
We don't do high pressure sales; we don't offer big discounts to get you to sign a contract. We do give you a competitive quote that is usually lower than our competitors after their "Big Discounts". Ask for referrals and compare materials, hardware and craftsmanship. Check out "Why Buy Our Cabinets" for all these things.
Our lead-time is approximately 1-4 weeks, with installations typically completed in 1-2 days.
Would You Prefer that We Call You?